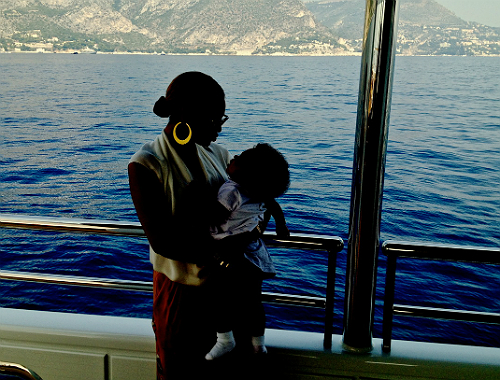 Beyonce has and will always be protective of 1-year-old daughter Blue Ivy Carter. The singer recently told E! online that she is devoted to making sure that Blue has a wonderful childhood despite being raised under the scrutiny of the public.
"I think for us protecting our daughter is so important," said Bey. "Keeping things on our terms. So I will still be protective and I want to make sure she has a great childhood." The celeb added, "At some point, you know it is what it is, you can't control it anymore. But I know as long as I'm the mother that I know I can be and the mother I have—such an incredible mother—my daughter's going to be fine."
Beyonce hopes that her upcoming documentary, "Life Is But A Dream," will help Blue stay on the right path in the years to come. "I hope that she will see all of the beautiful times (and) all the tough times that led up to her being here. I'm hoping that … it can comfort her and inspire her in her life when she needs it," says Bey.
Blue is Beyonce and husband Jay-Z's first child together. The couple wed on April 4, 2008. "Life Is But A Dream" will air on February 16, 2013 via HBO's network.