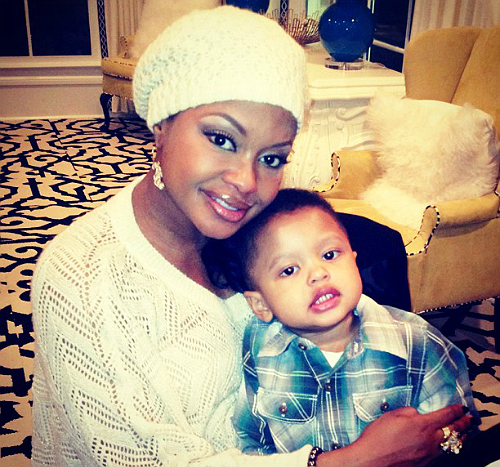 Phaedra Parks and husband Apollo Nida will soon be welcoming another son to their family!
"I will be having another little boy!" Phaedra tells In Touch Magazine. The Nidas had hoped to give their their son, Ayden, 2, a younger sister. "He's such a great helper," Phaedra tells In Touch of her firstborn, "He'll be a wonderful little brother because he likes to help and he's so smart."
Phaedra also confirmed that she plans to have a C-section at the end of May.
"Doctors have diagnosed me with placenta previa, which means I need to be careful this time around because I can't have a vaginal birth."
Adding, "I would entertain a third child, but I would have to guarantee that it was a little girl. I think that would be plenty after that," adding, "I'm just super excited for this baby to get here!"