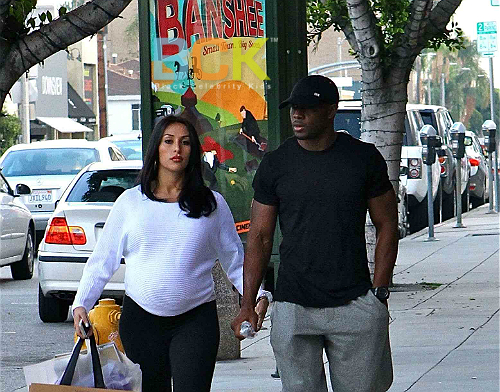 NFL player Reggie Bush and his pregnant girlfriend Lilit Avagyan were spotted shopping in Los Angeles on 1/26/13. The expectant parents looked content as they walked hand in hand.
In October of last year, Reggie officially confirmed with The New York Daily News that he and Lilit are expecting.
"I have a little one on the way. We're pretty excited. We haven't found out if its a boy or a girl. It's an opportunity to raise a child. That's the most special gift for a man and a woman."
"I'm hoping for a boy because if its a girl, I'm going straight to the gun shop to buy some guns."
Lilit is due to give birth in April.
Photo:Splashnews