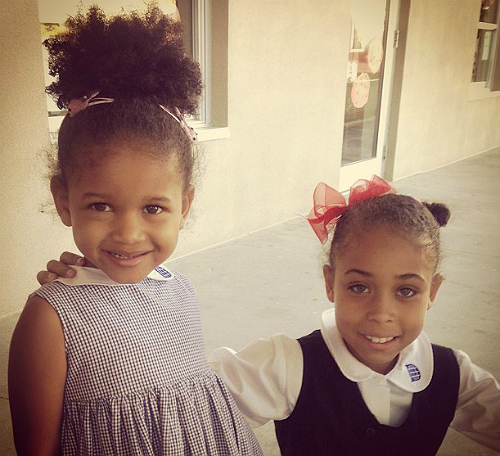 Mars,3, and Puma,8, smile for the camera.  The duo, who are the children of singer Erykah Badu, look as cute as can be in their complimenting outfits.
Erykah recently revealed that her older daughter Puma is interested in one day becoming an entertainer. "She's always singing and wants to act and model but it has to be something you want to do. It's a lot of commitment. [I tell my children to] Follow your heart. Don't let anybody infiltrate your dream, especially you. And be fearless. Give your all every time and feel the success in that."
Erykah is also mother to son Seven,15, whose dad is rapper Andre 3000. Mars and Puma's dads are rappers Jay Electronica and D.O.C., respectively.
See more pictures below!
Photos: Instagram