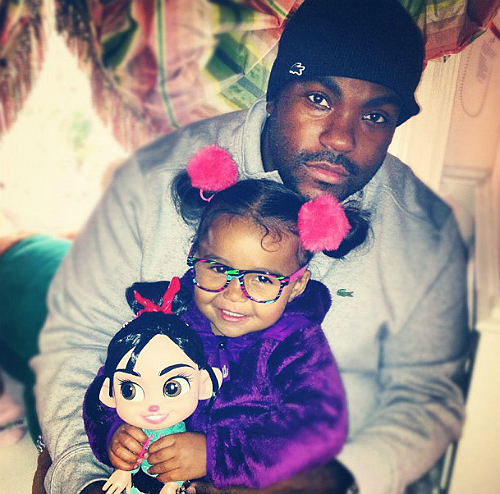 Heavenly Joy is a little touch of Heaven. The tot was recently photographed with dad Rodney Jerkins on her birthday (November 17) looking adorable as ever in her purple jacket and glasses. "Me and my daughter Heavenly Joy celebrating her birthday today!! My beautiful 3 yr old," tweeted Jerkins. Happy Birthday Heavenly!
Miss Jerkins was recently blessed with a baby sister after her mom, Joy Enriquez, gave birth to her and Rodney's third child together. Hannah Joy was born a healthy 7lbs, 9oz at Cedars Sinai Medical Center in Los Angeles on October 19, 2012. Rodney was sure to share the excitement of having another child with his Twitter fans saying, "This morning @OfficialJoy and I had our 3rd child. Another beautiful baby girl! Thanks to all who kept us in your prayers."
Rodney and Joy are also parents to Rodney II,4. The couple wed in 2004.
Photo: Instagram