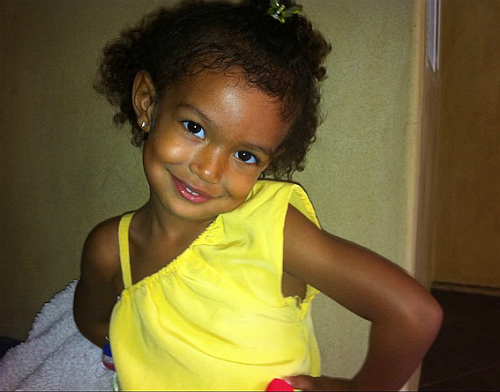 Earl Watson may be characterized as the "nicest guy in the NBA" after his public display of affection for 3-year-old daughter Isabella at last Saturday's (October 20) game. The Utah 'Jazz' player, who is currently on bench duty due to a knee injury, blew kisses to his daughter as she watched the game from the stands.
"I kept waving at her behind the bench, and she was blowing me kisses. I think fans thought I was just waving at random kids. Other people started yelling my name and blowing me kisses," said the NBA star.
Isabella had a pony celebration in honor of her birthday on October 14, 2012. "It was really cool — a 'My Little Pony' birthday party," gushed Watson. "It was exciting," added the ball player.
Watson is married to 'My Wife and Kids' actress Jennifer Freeman. Isabella is the couple's first child together.