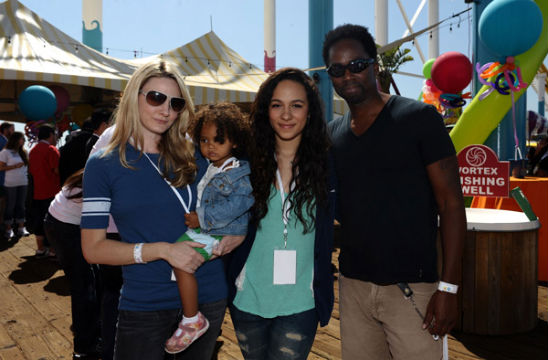 Congratulations are in order for Brittany and Harold Perrineau who are expecting their third child together early next year. The actor and his wife recently shared the good news of expectancy with People magazine, making this the third child they will have together. Harold and Brittany are already parents to Wynter,4, and Aurora,18.
Harold currently portrays a gangster in this season of 'Sons of Anarchy.' When asked about his role by The Hollywood Reporter the actor said, "I think I'm the last person you think could play this character. For me, it's not that hard because it's not that different from Lost because I'm playing a grieving father. This is just a grieving father with means and a bit of a mean streak."
Harold and Brittany will delve into children's products next month as Brittany's bathing line, Cream Heads, debuts online. The couple wed over ten years ago.