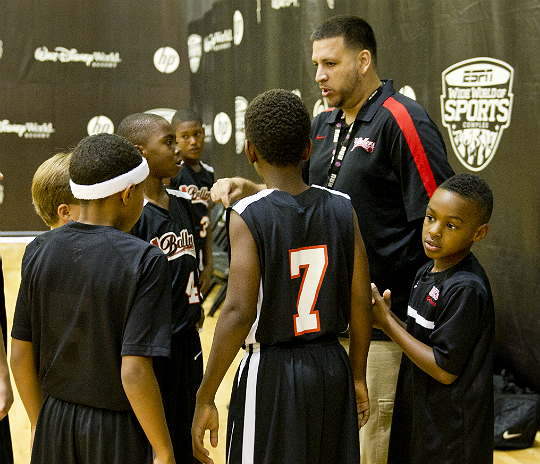 Like father like son. Both Juwan Howard and LeBron James have sons who play basketball in Miami. Jett Howard, son of Juwan, recently competed with LeBron James Jr. for the Miami City Ballers at the AAU National Championship. Jett's father supported his son from the bleachers while LeBron sent his love from the Olympics.
VIDEO: Lebron Jr Plays in AAU Championship
James commented on his participation in this year's Olympic Games while speaking with the ESPN after earning a spot in the Semifinals. "It's great," James said. "I'm in a good spot in my career. I'm happy to be with a great team. I wouldn't change this for anything in the world. I'm not here to win anything but gold."
LeBron and Team U.S.A. have been successful in every game played during this year's Olympics. James has two children in all. Juwan Howard also has two children.
Photos:ESPN