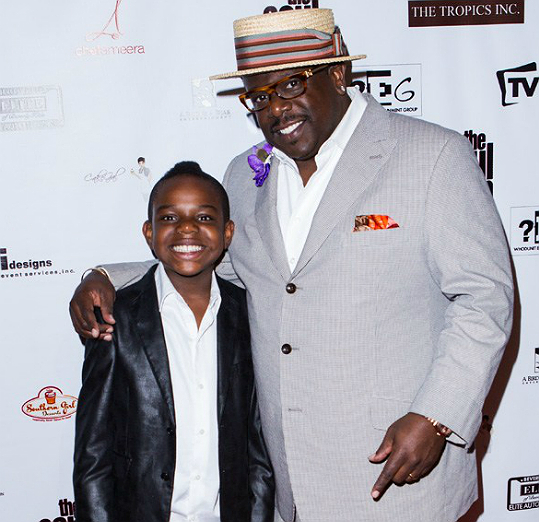 Croix snaps a photo with his dad, Cedric the Entertainer, at an episode party for 'Soul Man' at CBS Studios in Studio City, California. The two, along with other celebs, attended the July 27th party to celebrate the final episode of the show.
Cedric recently talked about his show at the First A.M.E. Church in Los Angeles, California. "We've had great shows in the past like 'Amen,' but I had the vision for this show, where we could talk in our community about some of the issues that are going on, show a family that's loving, growing, learning, and we do it with each other. We hear talk about African Americans not having any presence on television and film, but when we have them, we must support these shows," Cedric said.
Cedric has three children, two of whom are with his wife Lorna.
Photos: Snapstarlive.com/Xavier Collin