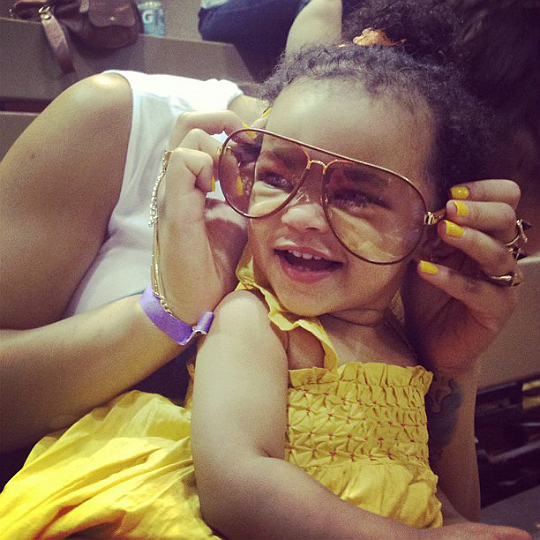 Shai Moss is a cool girl with her sunglasses and dress. The one-year-old spent the day out with mom Joie Chavis this past Sunday, but found time to shine for the camera in between all the fun.
Bow Wow, Shai's father, recently commented on his daughter's musical preferences. "Right now, she's on everything Nickelodeon. Anything that comes on Nick. That's it. Anything that comes on Nick, she knows. It's really all up to her, you know? But of course, I'm Hip Hop so I already know what she's gonna listen to in the future," the rapper said.
Shai is Bow Wow and Joie's only child together.