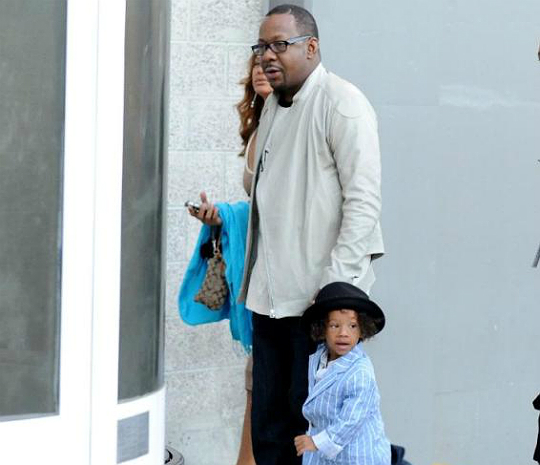 Singer Bobby Brown, his wife Alicia Etheridge, and their son Cassius,3, arrived just in time to prepare for a New Edition concert at the Nokia Theatre in Los Angeles, California. The R&B group put on a good show Sunday, June 24, 2012.
Bobby and Alicia recently exchanged wedding vows at a ceremony that Bobbi Kristina,19, was unable to attend. According to an inside source, "Bobby Brown was desperate for her to go to his recent wedding, but she would not return his calls. [Bobbi Kristina] was [busy] filming her reality show with [aunt] Pat Houston in New York."
Bobbi Kristina recently completed an acting gig with Tyler Perry, and aspires to do much more in the entertainment industry. The 19-year-old is Bobby Brown and the late Whitney Houston's only child together.