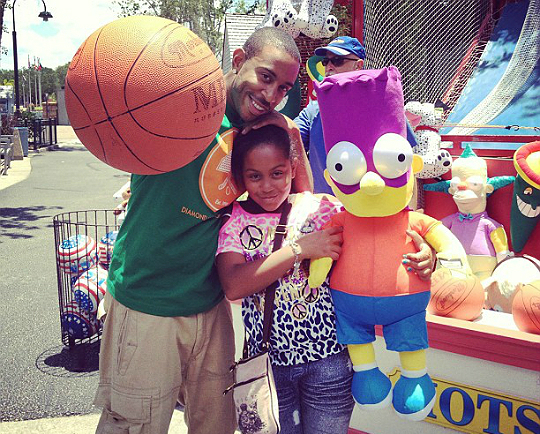 Chris Bridges, a.k.a. Ludacris, and daughter Karma,10, had a fun-filled Father's Day. The rapper took his daughter to Universal Studios in Hollywood, California where the pair played games and enjoyed the scenery. Luda even won a stuffed Bart Simpson for "the Young one."
It's been just over six months since Bridges and his daughter became business partners of Karma's World. Designed to enrich the lives of school-aged children, Karma's World "touches on subjects like, the rewards of hard work and importance of learning manners as well as the idea that doing good deeds for others will bring good into your life." All songs featured on the website are performed by Karma and available for download via iTunes.
Below are more pictures from Luda and Karma's fun day!