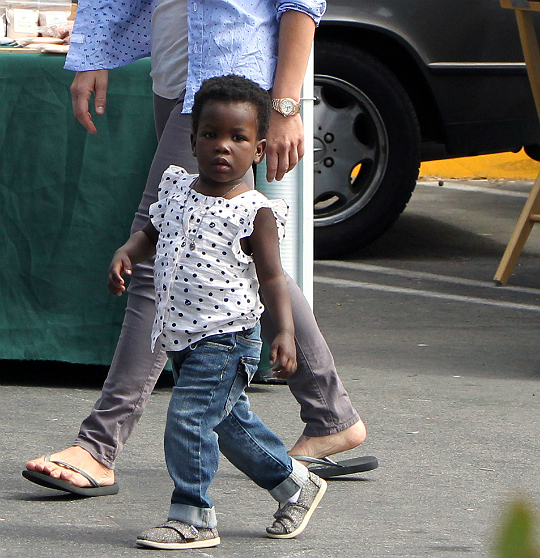 Jillian Michaels and daughter Lukensia,2, had a blast at Farmers Market on Sunday, May 27, 2012. The two toured various stands at the Beverly Hills market and had a bit of play time near the end.
PHOTOS: Jillian and Heidi take Lukensia For A Dip In The Sea
Michaels recently commented on her decision to adopt Lukensia saying, "I went over to visit orphanages and I ended up falling in love with this little girl, and by the grace of God, I got matched up with her."
Lukensia is one of the Jillian's two children. The fitness guru welcomed a baby boy into her home on Thursday, May 3, 2012.
Check out more pics of Jillian and Lukensia's Farmers Market visit below!
Photos: FameFlynet