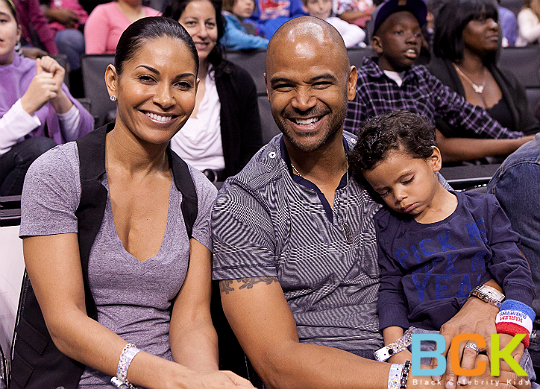 Dondre and Salli Whitfield treated their kids to the Harlem Globetrotters World Tour 2012. The event was held at the Staples Center in Los Angeles, California on Sunday, February 19, 2012.
Dondre recently discussed his career in conjunction with his home role as father of two. Whitfield states, "As a father of two I have a daughter who's seven years old, and one of the things that she takes tremendous pride in is the fact that I can actually braid her hair. And as a father I see what it's done for our relationship. And [it's great] to have that in my personal life and to reflect that in some of the things that I do in my work so that others can see."
Dondre and Salli parent two children-Parker Richardson-Whitfield and Dre Terrell Whitfield-together.
Photos: John Salangsang