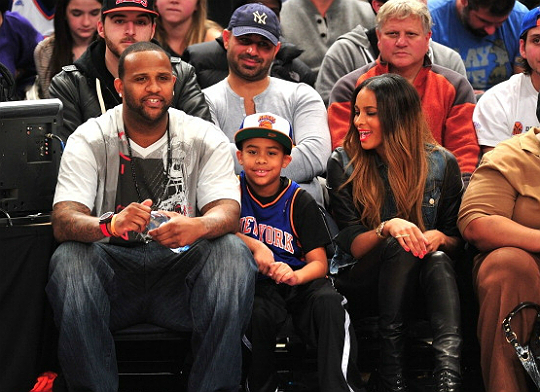 MLB player CC Sabathia and his son CC III,8, are pictured with singer Ciara at the Orlando Magic vs New York Knicks game at Madison Square Garden on January 16, 2012 in New York City.
Sabathia and his wife Amber have another son (born 2010) and two daughters (born 2005 and 2008).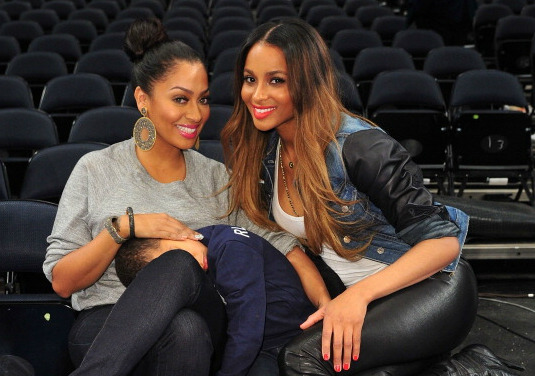 Television personality Lala Vasquez and son Kiyan,4, were also in attendance. Kiyan's dad is Knicks player Carmelo Anthony.
More pictures below!
Photos: James Devaney