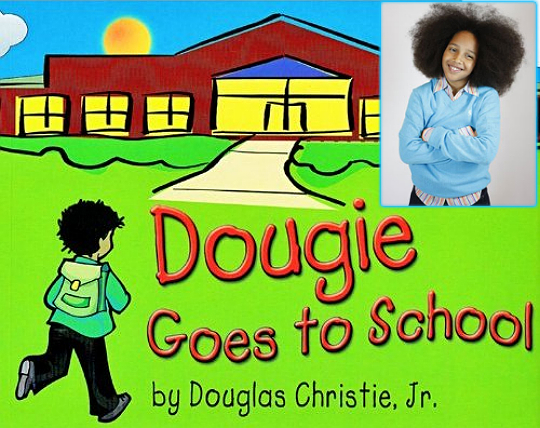 Douglas Christie Jr. is the son of famous NBA star Dougie Christie and reality star Jackie Christie. Only 9-years-old, Christie Jr. has already written three highly acclaimed children's books in his "Dougie" series. Like his father, Dougie plans to have a successful career with the NBA. The young writer and actor recently sat down with Amazing Kids! Magazine to give an interview about his book series and career goals.
Initial interest in writing.
"Well I began writing books when I was seven years old. I've always loved to read and wanted to share with other kids things that would help them and I wanted to tell them stories. I'm a big movie fan; I really enjoy watching movies and the stories that are told through them. I feel it's the same thing when I write my books; I get to share something great with the world!"
Favorite books or authors.
"My list of favorite authors is very long because there are so many great writers. My favorite genre is self-help books that teach me new things and I enjoy scary stories. I really love the Goosebumps series they are very interesting books and I have all of them!"
Daily inspiration for writing.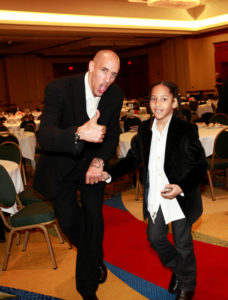 "When I'm doing my schoolwork I find inspiration because sometimes the answers are not always easy to understand. So I think to myself, how I can write a book on the topic to help other kids understand it better? I also find inspiration to write my books whenever I think about my life experiences and how they can teach and inspire others."
Next book in the "Dougie" series.
"My next adventure will be going to the dentist! I want to help kids feel better about their trip to the dentist. It is a scary experience for most kids so I will share my first time in my new book and show them it's not so scary visiting the dentist."
Leisure time activities.
"Basketball is my favorite sport and outdoor activity. I really have a lot of fun playing with my dad, he is a great teacher and I get lots of cool tips from him. I also enjoy playing with my sis when she is singing or performing. She is an actress too and she is doing more things in TV, so I am learning a lot more about that too!"
Future goals.
"My next goal is to be an actor in a movie that kids love around the world. I want to inspire them to follow their dreams and believe in themselves because they can accomplish whatever they want if they work hard, study hard and read lots of books."
Advice for future young writers.
"Yes, my mentor is my mom, she is a writer too and she gives me great advice! Also, I would tell kids who want to write books to write about things that they feel can help others. They can begin doing this by just sitting down and writing a book about their favorite activity to do on the weekend for example, or their favorite food. Kids should just put it down on paper and begin to tell their story. I would suggest that they also ask their parents to help them in writing their books. Books are really fun and they help others, so I encourage kids to become writers and share their books with the world."
Read the full interview here.