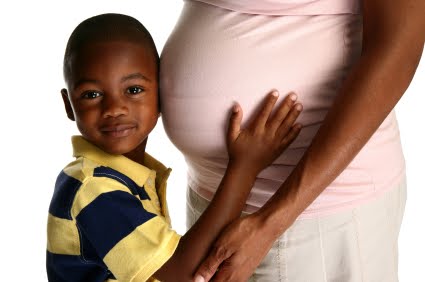 Have you considered adding another bundle of joy to your nest? Well, before you do, you should consider if you're ready for another child. Although many want to believe that children are the result of passion and require no planning, you should consider five points before deciding on another little one.

Are your finances in order?
Couples with mounds of debt, and barely capable of paying rent should be content with their family status. Children are expensive and should not be added to a financial crisis.

Are you willing and capable of another pregnancy?
Some women who have given birth to one child are not capable of conceiving another. In addition, if the first child is under three years old, you must consider the extra work involved with being pregnant and caring for an infant or toddler. While tending to the needs of your two year old is easy when it's just him or her, caring for them with swollen ankles is a bit more difficult.
Are you and the hubby on the same page?
While you may be excited about giving birth to another baby, your husband may want to adopt a teenager. Since it takes two to pro-create, it's best to make sure that you both agree that having another child is the right thing to do.
Can the relationship handle another baby?
One of the worst things you can do is bring a child into a troubled relationship. Contrary to some beliefs, a new baby does not fix a marriage. Instead, midnight feedings and frequent doctor's visits hurt turbulent relationships.
Will this child complete your tribe?
Some families will not be complete without one more child. In this instance, it is best to pursue another pregnancy. If, however, you and the spouse find that you can live without another baby, then you should try it.
So, are you ready for another child?
Photo:Source