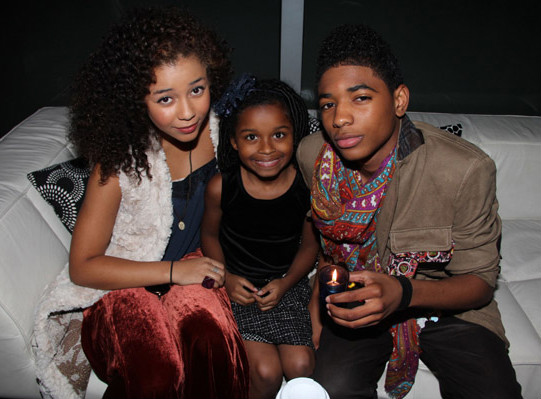 Bet's Reed Between The Lines stars Zoe Soul, Nadji Jeter, and Zoe Hendrix attended the VIP screening of the new family sitcom at Bar Basque on October 10, 2011 in New York City.
The new series, which is said to be an update of the Cosby Show, also stars Anna Maria Horsford, Melissa De Sousa, Tracee Ellis Ross, and Malcolm-Jamal Warner.
"I hope the audience identifies with Carla [Ross' character]," says Ross. "I hope I can represent working women who are faced every day with the tasks of juggling both work and family."
"We're excited about the series," adds Warner. "It's about an African American family, but we're trying to create a universality that a diverse audience can relate to."
Reed Between the Lines debuts Tuesday, Oct. 11 on BET at 10 p.m.