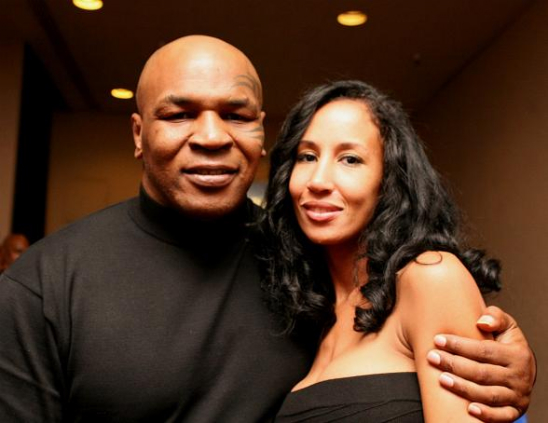 Congratulations are in order for former heavyweight champion Mike Tyson and his wife Lakiha Spicer.  The couple are reportedly expecting their second child together, a baby boy.
According to RadarOnline.com, Tyson's wife is five month pregnant: " The child will be Tyson's first after the shocking death of his four-year-old daughter Exodus, who died in May, 2009 after a tragic accident. The girl suffocated after she either slipped or put her head in the loop of a cord hanging under a treadmill's console in her Phoenix home."
Tyson and Lakiha married  in a private ceremony in  Las Vegas last year. The couple are already parents to 21-month-old Milan.
Tyson's other children are Rayna, Amir, Mikey, Miguel, D'Mato and the deceased Exodus.
Photo:Vegasnews.com