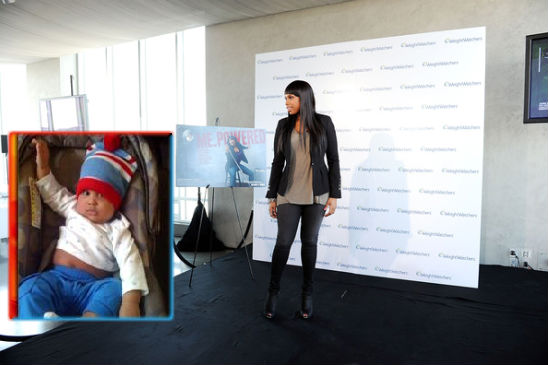 Singer Jennifer Hudson debuted her national advertising campaign with Weight Watchers, along with a newly slimmed-down body,  on April 1, 2010 in New York City. Hudson has revealed that her weight loss was inspired by her 7-month-old son David Otunga Jr(inset).
"After I had the baby, I made up my mind that I wanted to go in a different direction and find a better lifestyle and a better way, and so I set my mind to this challenge and I went after it," she tells "GMA's" Robin Roberts, adding that she hoped her healthier lifestyle would serve as a good example for her son. "I feel like I've conquered the world," she says.
The fit mom adds that motherhood "is the best thing ever. I have the best baby ever. He is an angel;he is always giving me kisses." (See video below).
Photos:Gettyimages