As previously reported, singer Melanie and her family were featured in Hello! magazine last month. In the issue, Melanie talks about her close-knit family, which includes her daughters Phoenix Chi and Angel, and Stephen's daughter Giselle,5. Phoenix, who will turn eleven this month, is Mel's daughter with dancer Jimmy Gulzar; Angel, who will turn three in April, is Mel's daughter with actor Eddie Murphy. The following are snippets from the interview: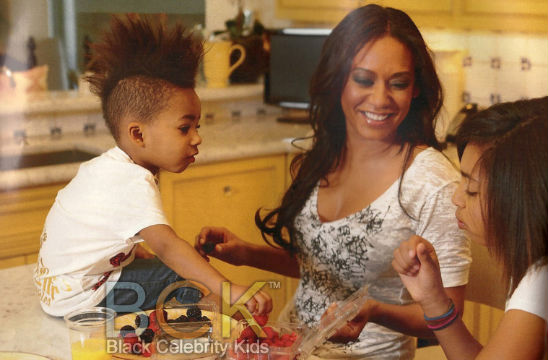 On her parenting style:
"Before Stephen was part of our family, I was super strict, because it was just me being mum and dad all in one. Now, I think i've gone a little bit softer because i can."
"We share responsibility of raising our kids. So it's nice to be able to go, 'oh, Stephen, you tell her about her homework today!'"
"As parents, we're very routine-based. bedtime's at a certain time every night. They have to tidy their rooms. That's what i grew up with. And I think that gives them responsibility and respect for their things."
On how much time Giselle spends with the family:
"She usually comes every weekend,which is nice because Angel shares a bedroom with her. All three girls together-it just works. i see phoenix sitting and laughing her head off at the the little conversations she hears them having, or when they start dancing and singing songs. She finds it very amusing."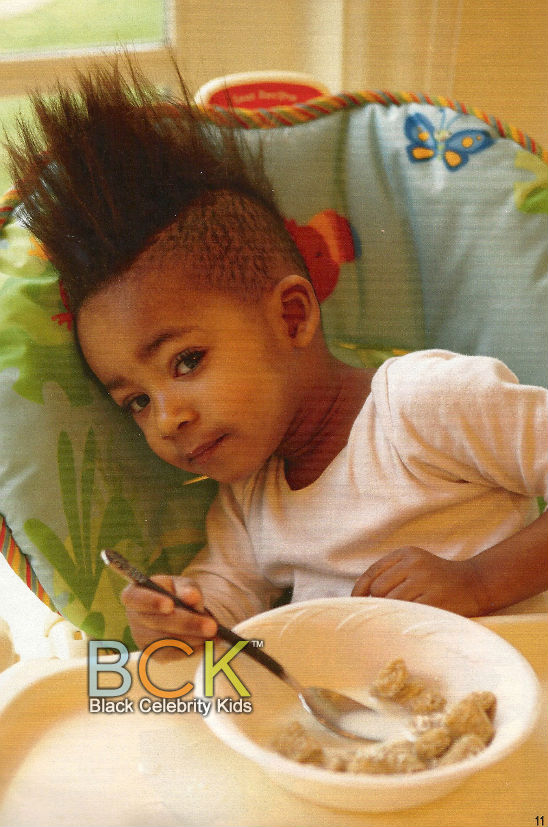 On whether or not Eddie Murphy plays a role in Angel's life:
"No. I have full custody of Angel, and that's about it. He doesn't want to see her. That's just the way it is. But Angel-she calls Stephen daddy. her sister's her sister, not her half sister. She's very content. She doesn't know any different."
On whether or not Eddie pays child support:
"All that's legal stuff that i don't even really care to talk about. Those are personal and legal matters. Everything is what it is. And Angel's a very happy kid."
Photos/Interview:Hello!magazine issue #1106/Interview Scans by Blackcelebkids.com
BCK Says: Unfortunately, Melanie did not make mention of Angel's fascinating hairstyle.