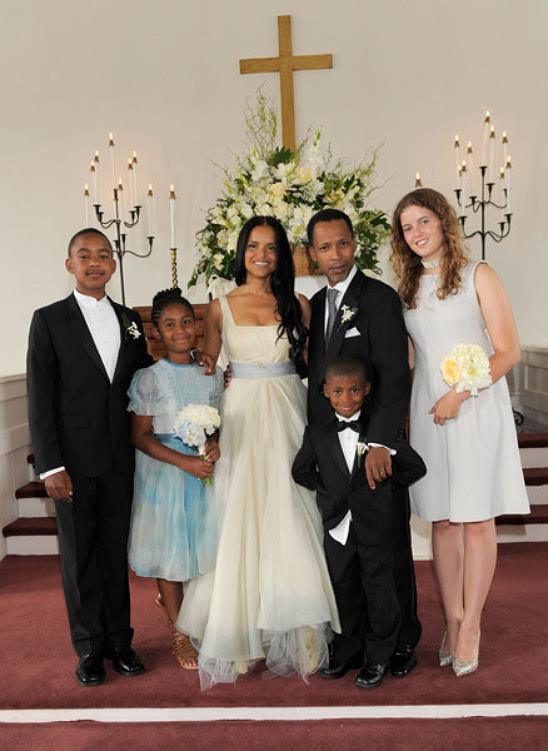 Actress Victoria Rowell, best known for her role as Drucilla Winters from the CBS soap opera The Young and The Restless, became the wife of artist Radcliffe Bailey on June 27th.
This is the second marriage for Victoria. Her first marriage resulted in the birth of her first child, daughter Maya Fahey. Her second child, a son named Jasper Marsalis, was from her relationship with jazz great Wynton Marsalis. Radcliffe also has a son and daughter from a previous marriage so when the two met, "it was kismet".
Click Here to read about about Radcliffe and Victoria's moving love story.
Click Here to see close-up pictures of Victoria and her son and daughter.

Photos:Williamson