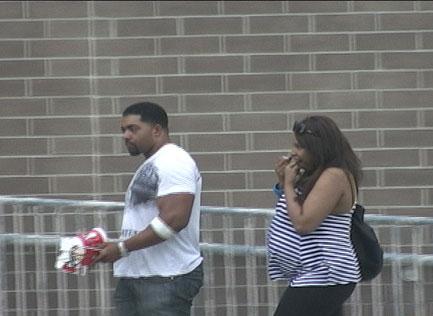 They are the most talked about pictures today:"Jennifer Hudson Pregnant Pics". Still in disbelief that Jennifer Hudson is seven months pregnant? Well, they say a picture is worth a thousand words..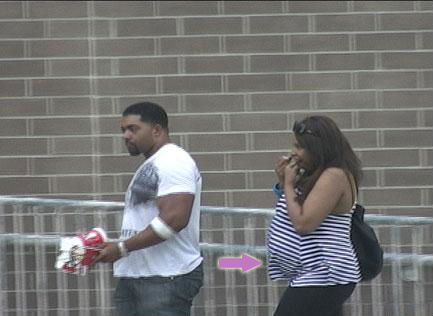 For those still not sure, MrsGrapevine's diagram above does a good job of pointing out the baby bump.
See more pictures below of the singer/actress  in Florida with her fiance (yes, they are flossing their teeth). Although she looks pregnant, Jennifer's publicist is denying the pregnancy rumors.
Splashnews Pics