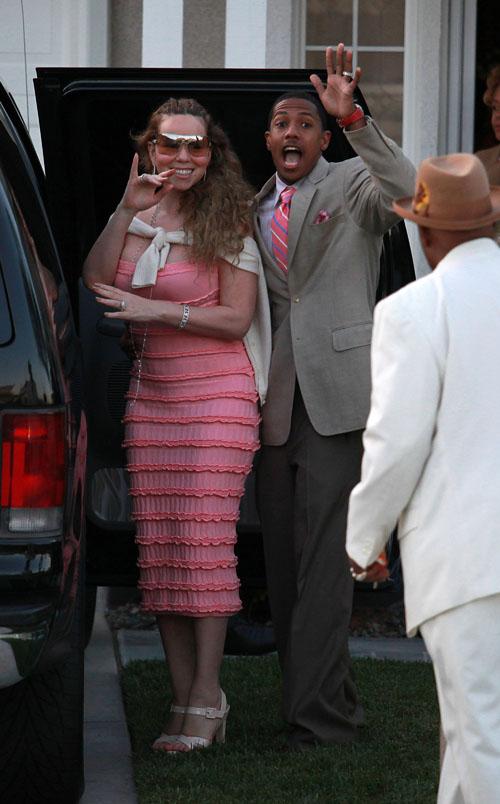 While some media sources are reporting that Mariah Carey visited a fertility clinic on Easter Sunday, her representative has spoken to USmagazine and says: "No, not true. Nick and Mariah spent Easter Sunday with family in southern California."
The rumors started after Maria Carey was photographed in a tight, Peach Dress with husband Nick Cannon.  The media soon began speculating that she was pregnant. Mariah has, however, responded to the rumors via Twitter:
I don't know what was worse, the bleak angles and bright peach dress just to be festive (we had fun!) Or the b.s. commentary/blogs… B.S story and some pics I couldve definitely lived w/out(Nick looked cute tho: ) Just so the fans who care know..those pics were taken outside Nick's Aunts house after a really nice day,just "for the record" And also..that dress and hair were not "red carpet" attire!
Click Here for more pictures of Mariah and Nick on Easter day.