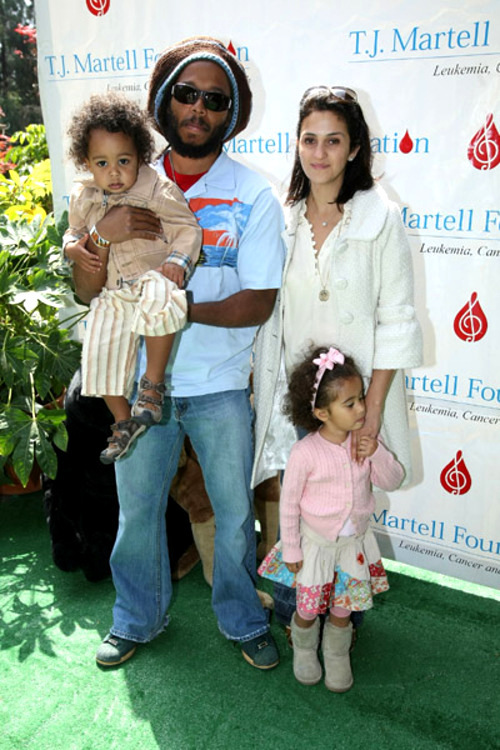 Ziggy Marley and family attended the 1st Annual T.J. Martell Family Day held at The Los Angeles Zoo on March 29, 2009 in Los Angeles, California. Ziggy is pictured with his wife Orly and their children three-year-old daughter Judah and baby Gideon,2.
 Ziggy is set to release a children's album in May and he says his two youngest inspired him to make the album: "Growing up music was an important part of my childhood," Marley says. "I see it being just as important in my children and all children's growth and development. Music helps children to grow with open minds and open hearts and this is my message. This record represents my daily family life and is inspired by my three-year-old daughter Judah and baby Gideon. It was a joy to make and opened up new avenues in my creativity. Family Time is for all families and especially the world family."
In all, Ziggy has five children.