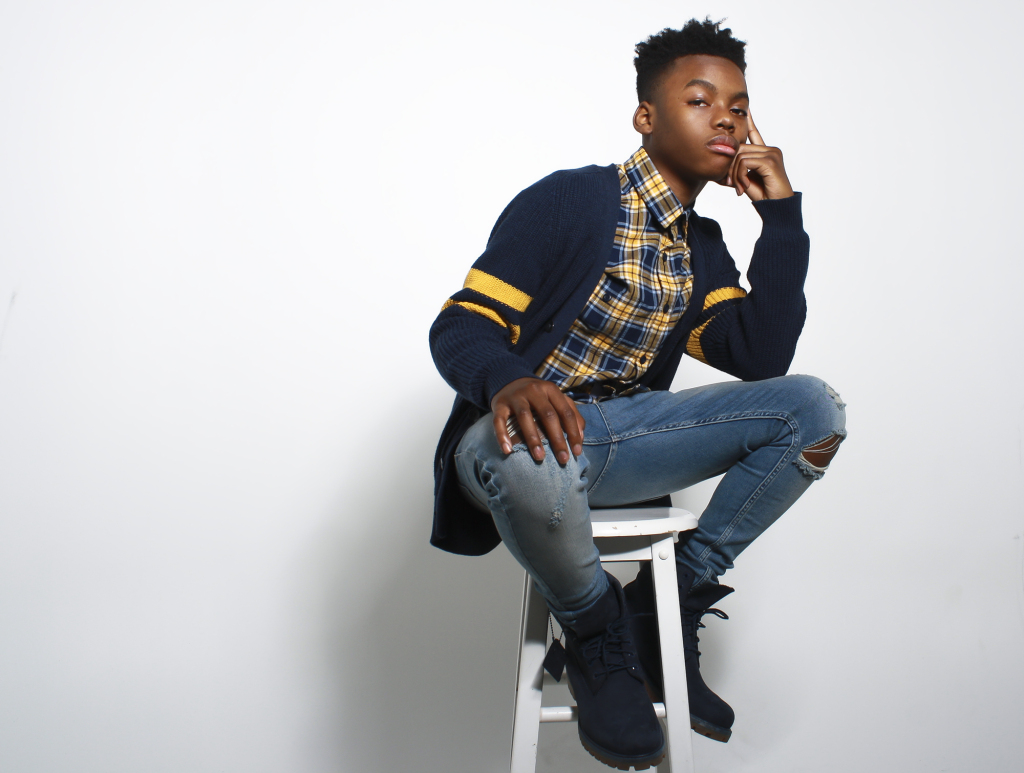 Everything Sucks! does follow a group of young kids and people are drawing comparisons to Stranger Things. How do you feel about that?
Jahi Winston: You know, my best friend plays Lucas on Stranger Things. We were friends way before we even auditioned, so we kind of laugh at it together. I just don't want people to go Netflix, click on Everything Sucks!, and think they're going to see demogorgons, Dungeons & Dragons, and all that Stranger Things stuff. The comparisons are cool because Stranger Things is a really successful show, but I kind of laugh at the comparisons.
What kind of issues will the show explore?
Jahi Winston: Our main focus is really dealing with adolescence and growing up and that pre-pubescent era where you don't really know who you are. It's all the issues that come with that. There is no coming of age story or show or movie that has ever been told like this. We're really redefining how young people and youth are seen on TV with like things we can say and things we can't say. People are surprised because when young people talk about things that are kind of taboo, it becomes rebellious. It's not really rebelling, it's just who we are and what we do. It's not the same from 20 or 30 years ago. This is us introducing the youth of now to the youth back then. These are true teens playing teens. It's for teen, by teens, and this is our present to our generation.
To read the interview in its entirety, click here. Everything Sucks! has already hit Netflix for season 1. Catch up and most definitely tune in.