1.
The Obamas' first National Tree Lighting ceremony on Capitol Hill in 2009.
2.
The president waves to the crowd at the 2010 ceremony. Sasha is all smiles while holding her dad's hand.
3.
Santa and the Obamas rock it out at the 2011 Tree Lighting ceremony.
4.
Sasha lights up the night at the 2012 celebration.
5.
Malia lets the Christmas tree serve as her backdrop during the 2013 ceremony.
6.
Getting a little boogie with Santa at the 2014 tree lighting event.
7.
The Obamas are united for the cause at the 2015 National Tree Lighting ceremony.
It's beginning to look a lot like Christmas and the Obamas are celebrating in the White House one final time. Garth Brooks, Chance the Rapper, and Kelly Clarkson were three of many who performed at this year's National Tree Lighting celebration on Capitol Hill.
The Obamas took the stage after Kelly Clarkson delivered a smash hit performance. The president along with his wife and youngest daughter, Sasha, were introduced by actress Eva Longoria.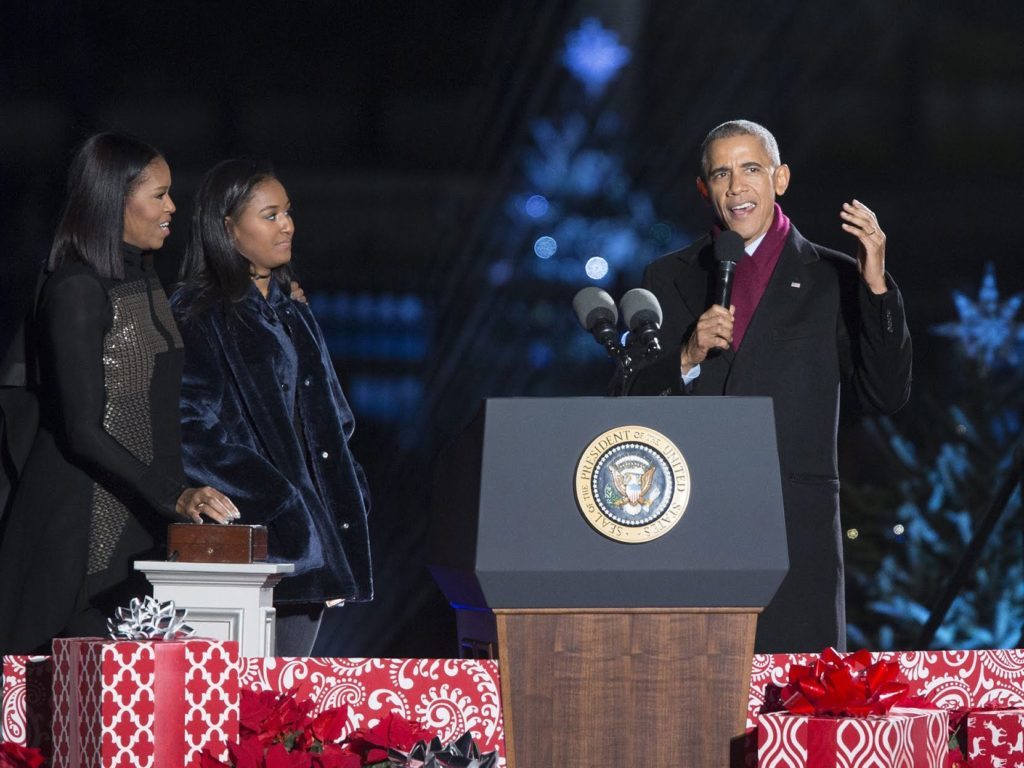 "To everybody who's here tonight and everybody watching at home, it is now officially the time to light this tree," the commander-in-chief exclaimed.
Check out footage from the event below! Flip through the gallery to see two presidential terms worth of National Christmas Tree Lighting ceremonies hosted by the Obamas!
Photo: Getty Images
Don't Miss Out! Allow Notification Click Here..