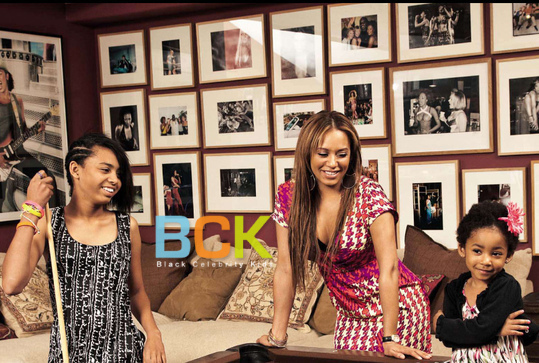 Updated 9/2/11:
Unfortunately, BCK readers were way off the mark. Melanie Brown and her husband Stephen are now proud parents of a baby girl.
MelB writes via Twitter, "Finally our baby arrives, Stephen nearly passed out, Phoenix screamed, I laughed so hard the baby popped out!!! She is just sooo amazing!! I wanna thank you ALL for your beautiful well wishes,it means a lot to me,you guys are the best, I am SOOOOOO blessed my heart is melting![sic]!"
This is the third daughter for the singer.
Original Post:
Singer Melanie Brown was rushed to Cedars-Sinai Medical Center earlier today (Sep 1st) to give birth to her third child-Finally!
Melanie, who was due on August 6th, said earlier this week , "It's coming out this week, one way or another it's coming out this week…. Ideally I want it to come naturally, but I've tried everything. And it just seems to be stuck and hibernating in there getting bigger and bigger, so it's coming out this week for sure."
The question is:  Do you think she is having a boy or a girl?
[polldaddy poll=5470970]
Stay Tuned for the answer!