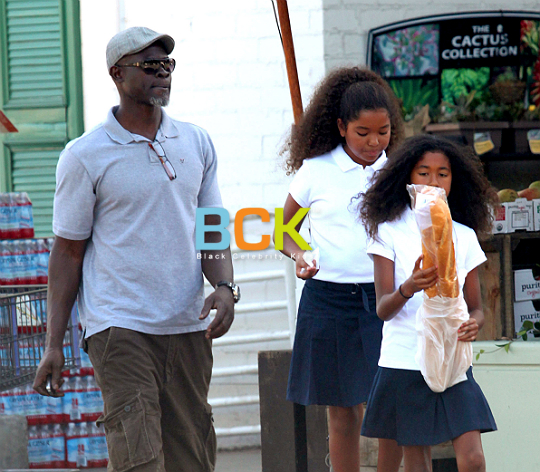 Actor Djimon Hounsou was spotted with two of his favorite girls-Ming,11, and Aoki,9, Simmons-at Bristol Farms in Los Angeles, CA on August 31, 2011.
The girls and the entire Simmons-Hounsou family, including Djimon, Russell, Kenzo, and Kimora, just spent the past weekend in Malibu.
"Our weekend was filled with meditation, yoga and enjoying the ocean with the kids. On our last night, we enjoyed a fab dinner out together," mom Kimora wrote on her website.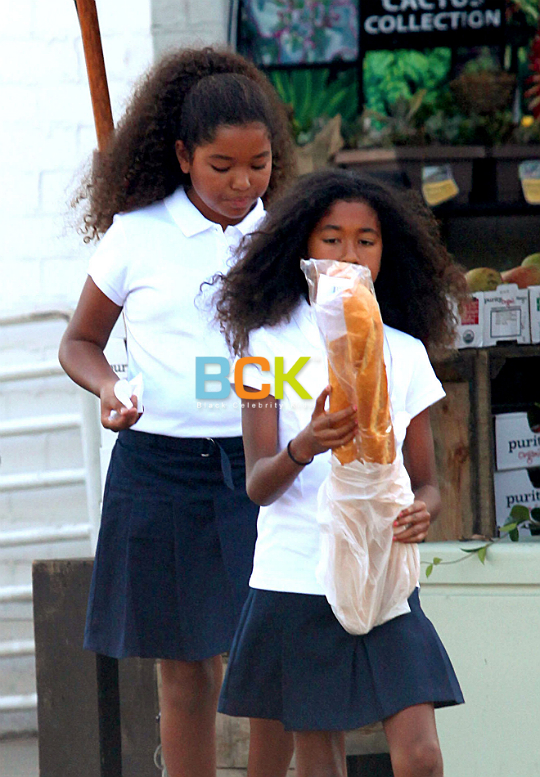 That bread looks yummy! One more picture below!
Photos:Norman Scott/KLS