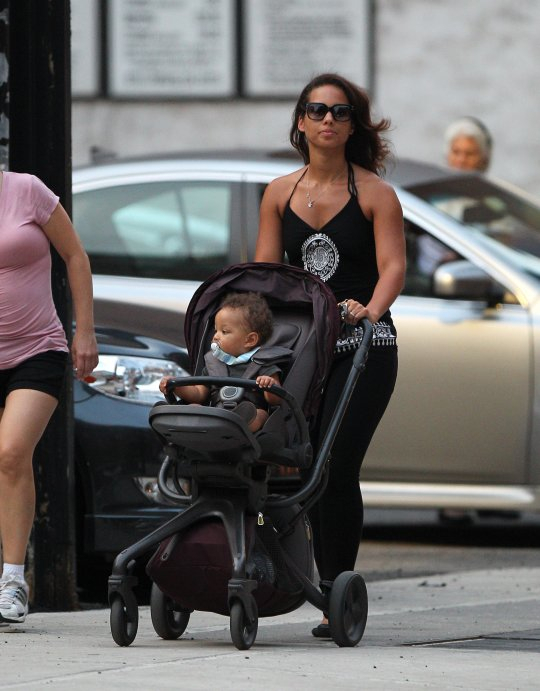 Alicia Keys took a stroll around New York City with her son Egypt Dean, one in October, yesterday(August 31st).
"My son, Egypt, makes me super giddy, especially when he laughs. His laugh makes me laugh like a maniac! ….He's going to be a man in this world. It's a beautiful blessing that I get to help raise a man. And I want to show him as much as possible," Alicia Keys says in a recent interview with Glamour magazine.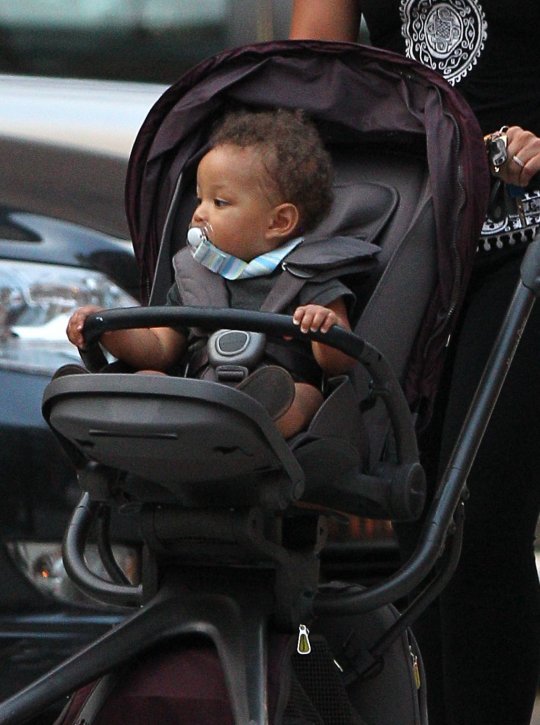 The singer admits that she named her son after having a breakthrough moment in the country of Egypt.
"It was a time of transition. There were certain people [I was working with] who weren't right. I had friends who weren't right anymore. I was tired and I had overworked myself and burnt myself out. So I went to Egypt by myself. When I saw what was built there, it made me understand how powerful we are, that we can create anything. And I felt like I needed to create things that were timeless too."
PHOTOS:Click here to check out tons more photos!
Photos:GlobalGrind