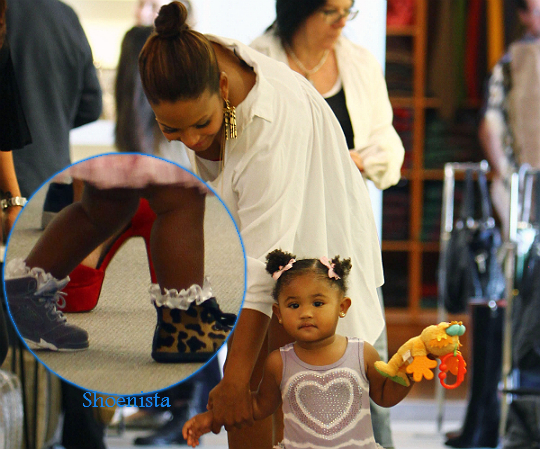 It appears that Violet Nash,18 months, is a certified shoenista like her mother. The little tot and her mother Christina Milian were spotted shopping for shoes at Fred Segal in West Hollywood, California on August 30, 2011.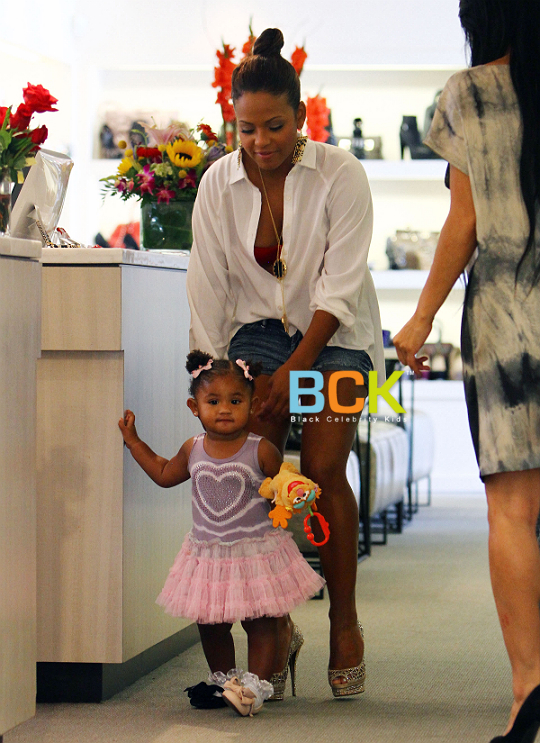 Looks like Violet was a handful! Check out more pictures below and in the Gallery now!
In related news, Milian is rumored to be the lead in a new ABC Family development called Maid in Miami, which will be similar to Glee.
Photos: Fame Pictures