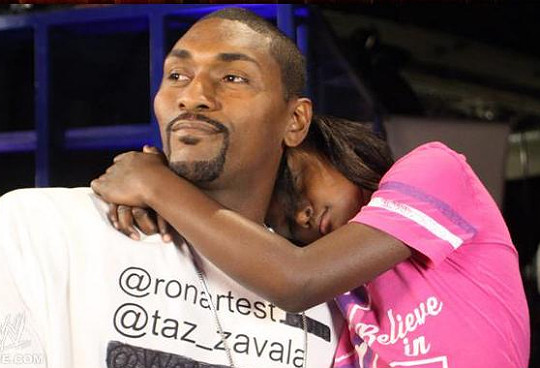 "That's the only reason I'm doing it. I'm doing it for a cause," NBA player Ron Artest says of his upcoming stint on Dancing With The Stars. The cause? Cancer research in honor of his 8-year-old daughter.
Ron's daughter Diamond was diagnosed with Wilms' tumor, a cancer of the kidney, when she was four years old. Diamond is now a healthy young girl, who recently convinced her dad to 'dance with the stars'.
Ron is already guaranteed $125,000.00 for the first episode of the show; he will donate that amount and any additional money he earns throughout the series.
"I'm doing the Cha-cha-cha my first week. We're going to get past [the first round]. I want to work hard and see where it takes me. I don't know how far I'm going to go, but I'm going to try."
Dancing With the Stars will premiere on September 19th on ABC.
Photos:WE.com