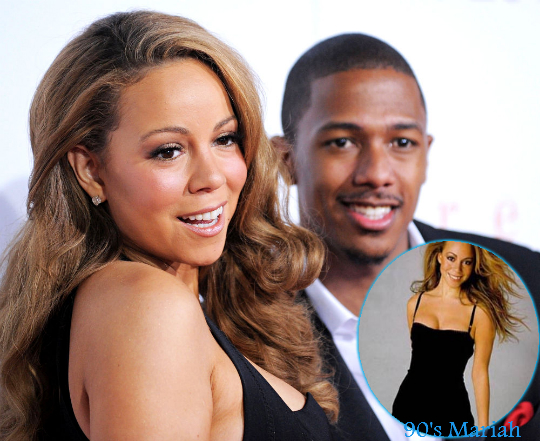 Singer Mariah Carey will soon look like she did in her twenties, says husband Nick Cannon. The America's Got Talent host says that not only will his wife take off the baby weight, but she will also get back the figure she had in the 1990s.
"She is getting it off," Nick says of Mariah losing the baby weight. "She is about to be 1990 again!"
Meanwhile, Nick, who welcomed twins Monroe and Moroccan in April, says that he is enjoying fatherhood.
"There is no "worst" part at all. Everything is amazing about fatherhood," Nick says to OK! magazine. "The best part is when they communicate with you and they recognize you. It's the best."
But the new dad adds that it's been tough juggling work with home life: "It's the toughest thing in the world – leaving my family in general, not just my children, but my wife," he said. "Knowing that she is there with them being mommy, I don't want to miss any of those moments!"
Check out a recent picture below of the 'mommy' working out with her dogs. What do you think? Is Mariah about to be 1990 again?