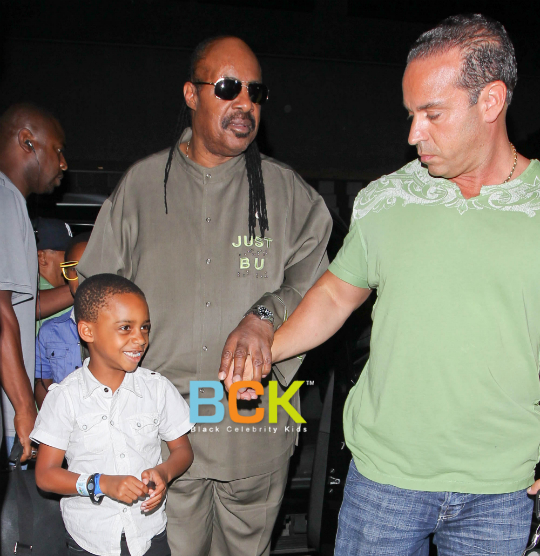 Singer Stevie Wonder was photographed walking into to Mr. Chow's restaurant with his son Mandla Morris,6, in Los Angeles, California on August 26, 2011. The rest of the Morris family followed closely behind the duo.  Click over for more pictures of Mandla now!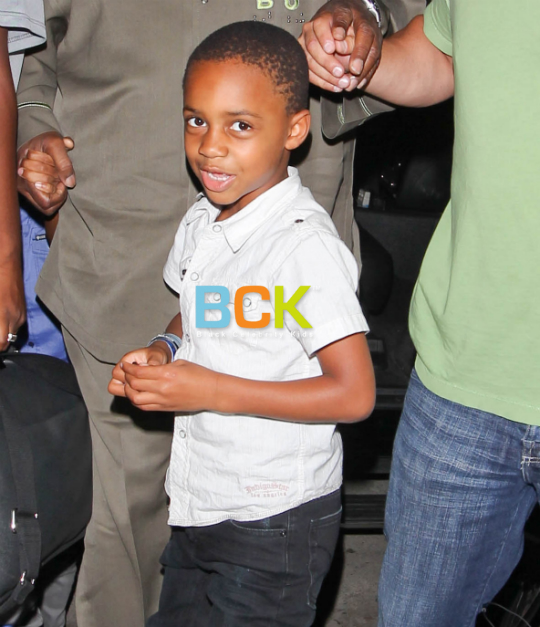 Madla is Stevie's son with wife Kai Milla Morris;the couple have two children together. The legendary singer has five more children from previous relationships.
More Pictures below!
Photos:InfPaparazzi