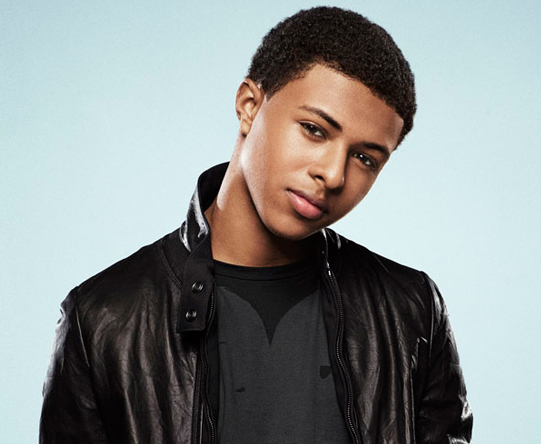 Rising star Diggy Simmons recently sat down for an interview with website GlobalGrind. The 16-year-old star talks about everything from his new album(due out at the end of the year) to his celebrity crush.  Check out highlights from the interview now!

On his musical inspirations:
Jay-Z definitely and Kanye have been huge inspirations to me without a doubt. Lupe is another great inspiration, Eminem definitely, inspired by Nas.
GUESS: Can you guess who Diggy has a crush on? You will never guess so click for the answer!
On something that most people don't know about him:
I can only wear ankle socks. I refuse to wear any socks above my ankle, that's the most annoying thing ever. Maybe if I'm swagging with some shorts, but when I'm wearing jeans or pants you will never catch me in tube socks
On who he is collaborating with on his upcoming album:
Definitely going to be features, I can't say yet. We basically have a date, it's going to be out before the year is over. I've had the name for about 2 months now. The name is definitely perfect, it really explains where a lot of people see me at now in music. That's your hint. As soon as you see it you're going to get it. And the album cover is swagger on a hundred thousand.
On where he sees himself in five years:
Definitely passing a lot of milestones and goals that I've wanted to reach. Hopefully two or three or however many arena tours on my back by then. Prestigious awards, Grammy's, AMA's, all types of different things. Magazine covers, you know just a lot of prestigious things and honors. God willing I'll be there by then.
Click here to read the entire interview.