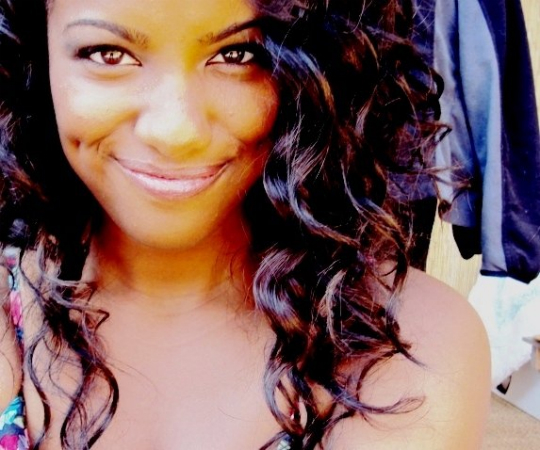 Dj Spinderella's daughter Christy Anderson(dad is Kenny Anderson) just completed her first year at Hofstra University with a major in Broadcast Journalism and a minor in philosophy of law.  Check out five more famous offspring who are about to embark on their first year of college.
Shaneice Hairston, the daughter of reality star Evelyn Lozada, will start her first year of college this year. The teen beauty plans on majoring in Fashion Merchandising.
Faith Evans' only daughter is following in her mom's musical footsteps to become a singer, but that's not all. Chyna Griffin,18, who is currently a student at NYU's Clive Davis Department of Recorded Music, is also an aspiring songwriter and producer.
The late rapper Notorious B.I.G would be proud of his college kid T'yanna Wallace. The teenager started her first year of college this month. Perhaps she and Faith Evans' daughter Chyna Griffin could be roommates?
GALLERY:Check out all five ladies in the gallery now!
Ashley Lewis, the daughter of musicians Terry Lewis and Karyn White, graduated from high school recently. She will be attending Howard University this fall.
Jasmine Jordan, the 18-year-old daughter of the NBA legend Michael Jordan, will be attending Syracuse University this fall. The college-bound teen is so excited about college that she has been tweeting about it on the social networking site Twitter.  According to Syracuse.com, Jasmine doesn't "plan on being an athlete like her famous father. Jasmine does, however, say that her major at SU will be Sports Management."
BCK Says: Do you feel that anyone is missing from this list? Feel free to tip BCK at [email protected] with the the subject heading "College kids".