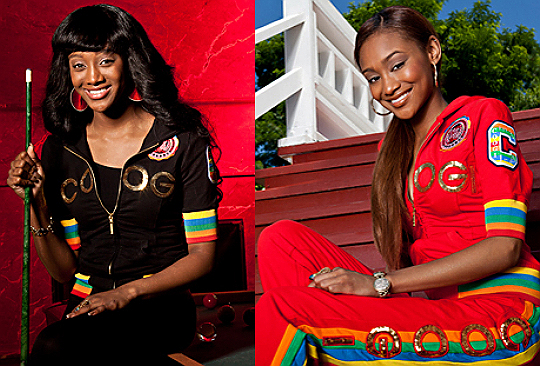 Lyric(L) and Jazz(R), the daughters of Basketball Wives star Tami Roman and former NBA player Kenny Anderson, recently did a photo shoot for COOGI clothing. Check out photos from the shoot now!
VIDEO:Basketball Wives Tami Roman's "Cypher" with her daughters
Lyric is an aspiring model and singer, while Jazz is an up and coming rapper named Lady Jazz.
Website:Coogiblog.com