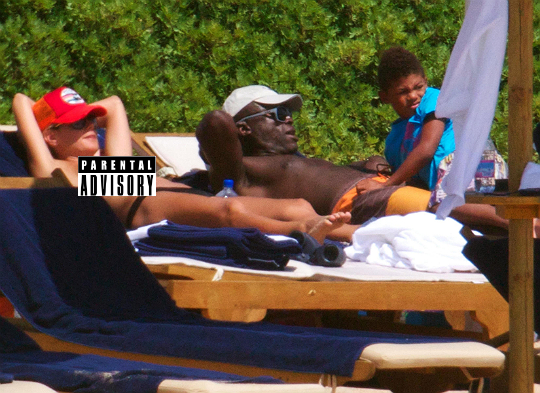 Heidi Klum and Seal are not afraid of being naked in front of their kids. In fact, the couple's kids see them naked 'all the time.'
"If I go to the bathroom and my kid walks in, I'm not going to be like, 'Oh my God! Close the door!'" — what is it with that bathroom door? — "They see their parents naked all the time. We are not ashamed," Heidi said in an interview with InStyle Magazine in 2010. "It's not like, 'Hey, Mom and Dad are naked, come check it out!'" she added.
A family therapist by the name of Gayle Peterson says, "A healthy relationship to our bodies begins with liking ourselves and acquiring knowledge about how our bodies work. A natural acceptance, conveyed to our children, can promote their own positive self-image and contributes to self-esteem and the development of healthy adult sexuality. The time for modesty evolves with the needs and comfort levels of all family members. Certainly, by puberty, and usually pre-puberty, a child's desire for privacy grows. They may even comment on being uncomfortable with nudity in the parent of the opposite sex.Read More

What are your thoughts  on family nudity? Are you for it or against it?