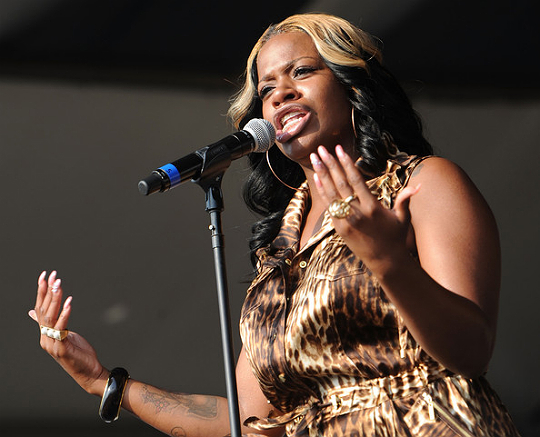 Pregnant star Fantasia Barrino has been ordered on bed rest. The singer was scheduled to perform at the Bronner Brothers International Hair Show this weekend, but according to the hair company, she will no longer be making an appearance:
"Due to medical conditions, Fantasia has been placed on bed rest and will not be performing at the show. However, the lovely and talented Kelly Price is now scheduled to be the headliner for Saturday evening."
Fantasia announced during a charity event last month that she is expecting her second child.  "You are the first persons that I share this news with," she told the crowd at the event. "And I share this with you because I can relate to you … This child that I'm carrying, God has given me this child. And I don't have to hide it from none of y'all."
The father of Barrino's unborn child is reportedly her long-time boyfriend, Antwaun Cook.
The expectant mom already has a daughter named Zion,9.