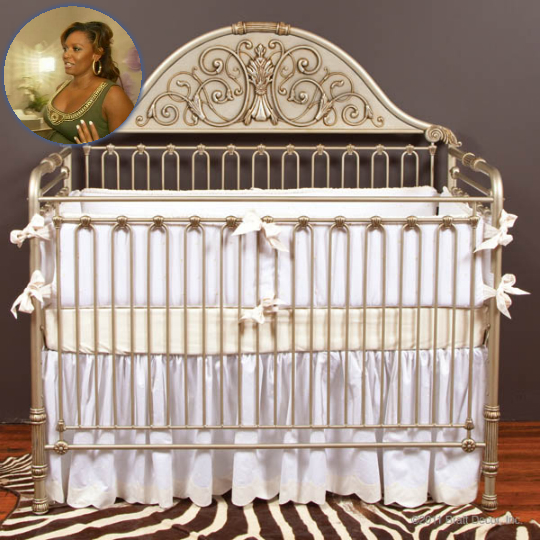 Melanie Brown, who is due with her third child any day now, gave AccessHollywood.com's Laura Saltman a tour of the baby nursery in her Los Angeles home. The Chelsea Iron Lifetime Crib($1,3440) was just one of the design elements that was implemented by Little Crowns Interior.

Little Crowns Interior reveals, "Our celebrity nursery design includes incredibly luxurious items from top companies like Bratt Decor, Angel Song, Oopsy Daisy, I Lite 4 U, Naturalmat and Restoration Hardware Baby & Child as well as a huge amount of custom items designed by Little Crown Interiors, and impeccable workmanship by Lily's Custom Upholstery & Drapery."
Can't see the video? Click here to watch.