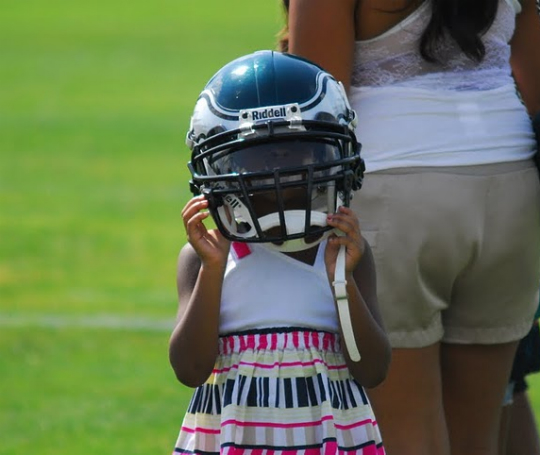 Hint: This little girl was featured on a reality show with her dad, who happens to be a NFL player. This one is 'doggone' hard! Guess that celebrity kid!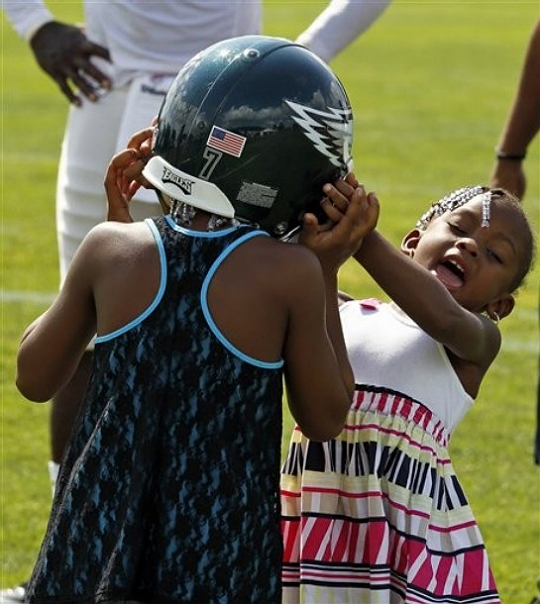 It's London,3, the daughter of Philadelphia Eagles quarterback Michael Vick. London is pictured with her sister Jada Vick, 6, left, after an NFL football training camp practice at Lehigh University on Aug. 5, 2011 in Bethlehem, Pa.
Check out more photos of the girls and their dad below!
Photos:AP Photo/Alex Brandon