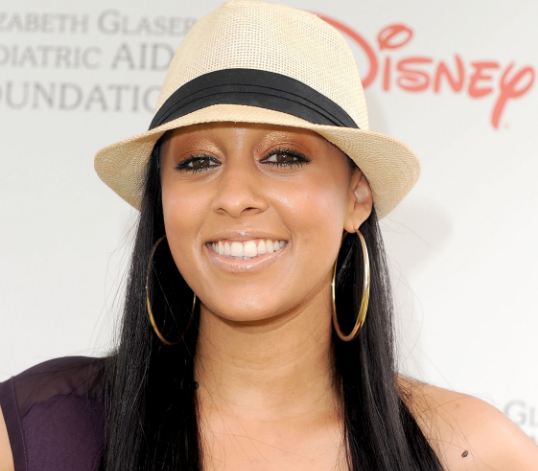 New mom Tia Mowry recently sat down with BET.com to talk about her new Style network show Tia & Tamera , motherhood, and much more. Check out excerpts from the interview now!
On motherhood and her son Cree(dad is actor Cory Hardrict):
It's a lot more emotional than I expected. I knew it would be emotional but didn't know it would be this emotional. People always say you never know love until you have your own child and all of that is true.  I'm so obsessed and involved with my son. I didn't know I'd be this exhausted. I'm so sleep deprived.  When I talk to other mothers about it they're like, "Oh yeah, honey, and it doesn't change. Your body just gets used to it."
On who Cree takes after so far:
Cory says that when he's upset he makes the same face I make when I'm upset. He pouts his lips.  He's very calm and I think he gets that from his father.
On how she plans to balance motherhood with work(she starts filming tv show The Game in September):
I go back in September and he's definitely coming with me. I'm excited but very nervous about how I'm going to balance things out because right now I get no sleep and I'm gonna have to memorize lines.  Lack of sleep and studying don't go hand in hand for me.
On how much post-baby weight she has lost so far:
I've lost 25 pounds so far. It's coming off from breastfeeding. I can't exercise yet. I'm waiting for clearance from my doctor. But I am doing lots of walking.

On whether or not she is glad she waited to have a baby in her 30's:
Yes. Having a baby when you're older helps you emotionally. You're much more stable. I'm more stable in my life.
Read more of the interview at BET.com