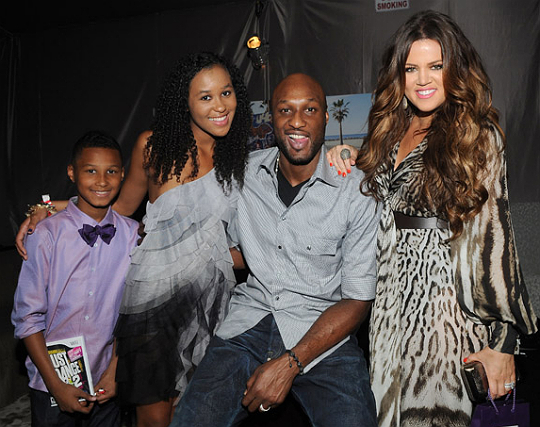 NBA player Lamar Odom, his wife Khloe Kardashian-Odom, his son Lamar Jr.,9, and daughter Destiny,12, were photographed backstage at the 2011 Teen Choice Awards held on August 7, 2011 in Universal City, California.  Check out a red carpet picture of the family now!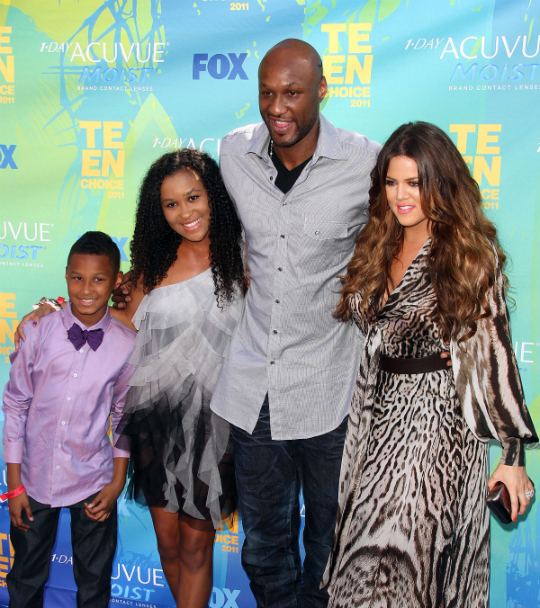 Also accompanying the Odom family were other Kardashian family members: Kendall Jenner, Kim Kardashian, Kylie Jenner, and Kourtney Kardashian.
More pictures below!
Photos:Fame Pictures/Wireimage