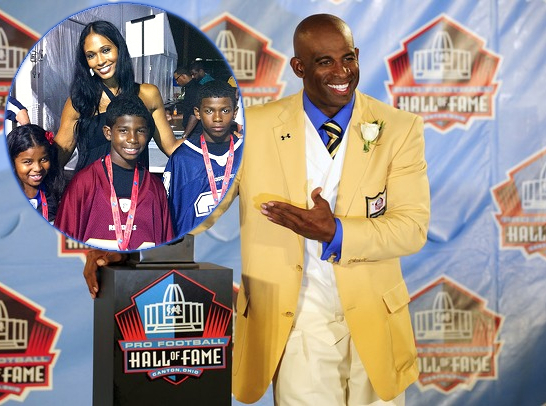 Former NFL player Deion Sanders was inducted into the Pro Football Hall of Fame this past weekend(Saturday Night). Sanders' wife Pilar Sanders and their three children were on hand, as well as Deion Sanders Jr., his son from his first wife.
"Through this game I've lost some people, but I've gained five beautiful kids. [Lists kids.] My beautiful wife Pilar, who's sacrificed and put her dreams on hold to make sure I achieve mine. Thank you, for all you put up with. I know I'm not easy to deal with," Deion said during his Hall Of Fame speech.
"This game. I appreciate it so much because I thought about it as a child. They told me we would get paid for a game that I always love? I hear so many people say they'd do it for free. I would too as long as you're doing it for free."
More pictures below!
PHOTOS: Check out archived pictures of the Sanders family now
Click here to read the entire speech and watch the video below!
Photos:@PilarSanders