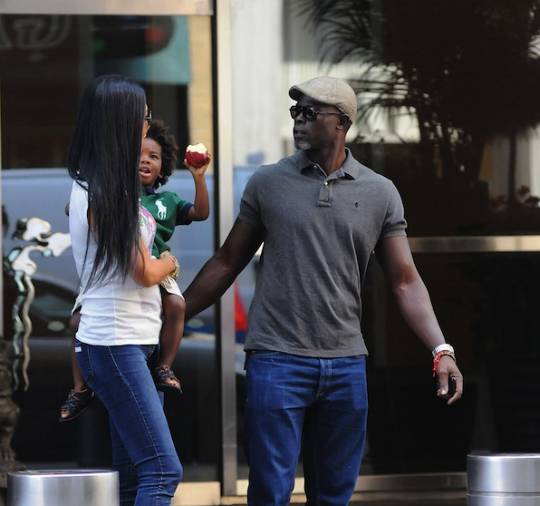 Kimora Lee Simmons and her boys-Kenzo,2, and Djimon- were spotted in NYC this week.
Kimora writes, "We had just returned from the Hamptons and immediately hit the streets of NYC! There's so much Kenzo has yet to see of the city, and I'm glad he was able to take a bite out of the big apple…literally!"
Click here to check out more photos in the gallery now!
Photos:KLS