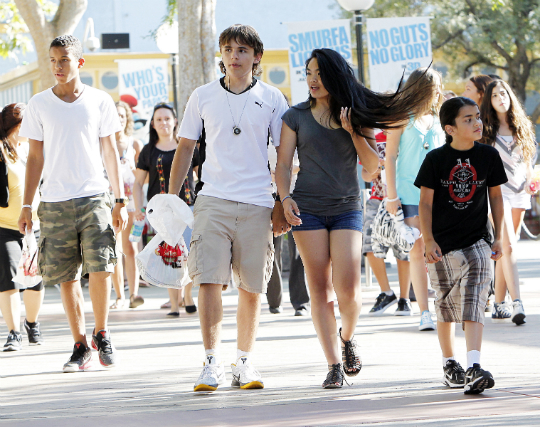 Michael Jackson's kids Prince, Paris, and Blanket spent the day with their cousins Jaafar and JermaJesty, and a few friends at Magic Mountain in Valencia, CA on August 3, 2011.
The Jacksons' much-needed break comes at the right time. Just recently, Paris was cyberbullied on social networking site Twitter by a random person(a BCK reader perhaps?) who said that, "Michael Jackson wasn't her real father." Paris responded saying, "Thanks but i'm a natural Jackson. Yep! 100% Jackson! and that's [why] i'm so lucky to be a Jackson because I know they love me."
Check out more pictures of the Jackson kids below!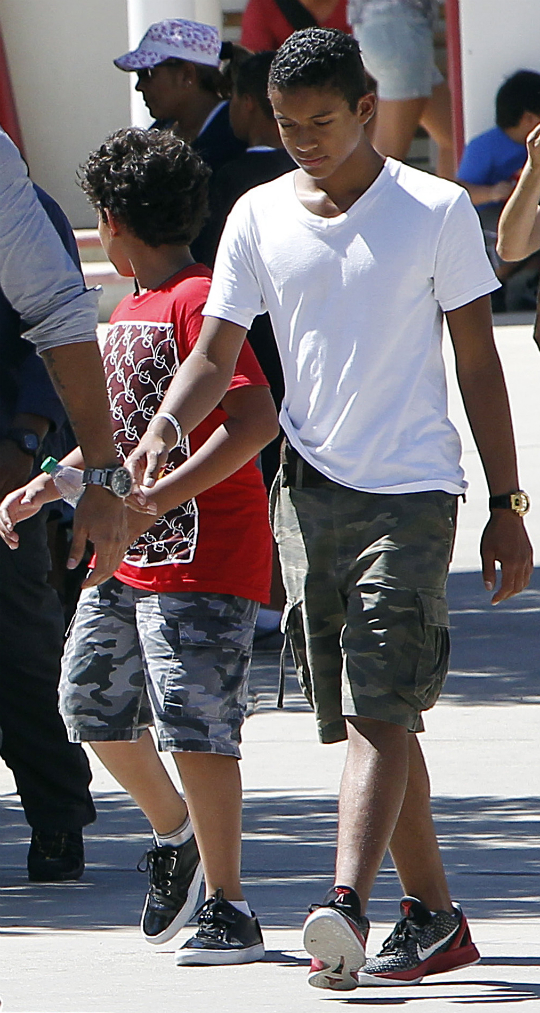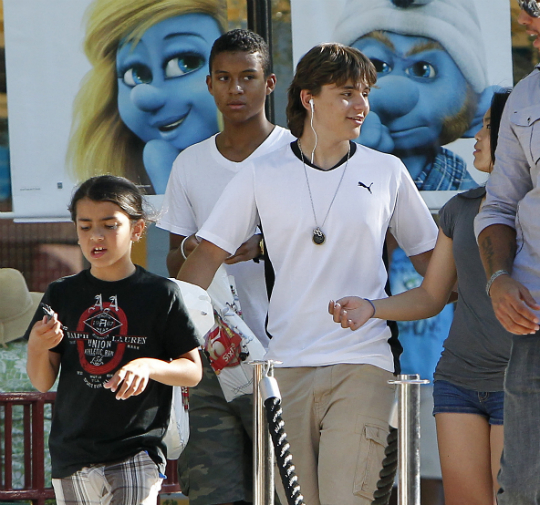 More pictures in the gallery below!