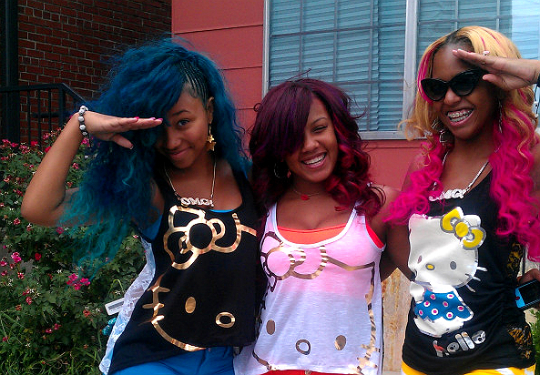 Singers OMG Girlz-(L to R) Zonnique(Star),15, Breaunna(Babydoll),17, and Bahja(Beauty),15-performed at BEST Academy this past weekend (July 30th).  Check out a few photos of the girls in the gallery below!
VIDEO: Check out a video footage of the girls at Best Academy
The girls' hair stylist, Shekinah Anderson, created their colorful, trendy looks.
Photos:Shekinah Anderson