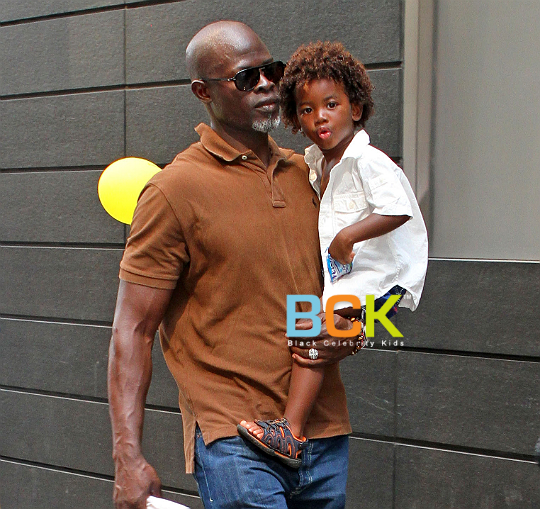 Djimon Hounsou and his Kenzo Hounsou,2, were spotted arriving at a hotel in New York City yesterday(Aug 2nd). Mom Kimora Lee Simmons(not pictured) wasn't far behind the duo.
PHOTOS: Check out adorable pictures of Kenzo from the Art For Life event
The actor finds it 'hard' being away from his family when he has to travel for work.
"That's the only hard part about making movies. I wish some of those movies [would] allow my family to come on
some of those locations so that I wouldn't be so lonely and so left out and so, you know, away from my family. So that part of it makes me think twice. Before I take another film, I have to find out the location and find out the money and all of that has to come together because it's really tough,"  he revealed to Blackvoices recently.
More pictures below!

Photo: INFphoto.com