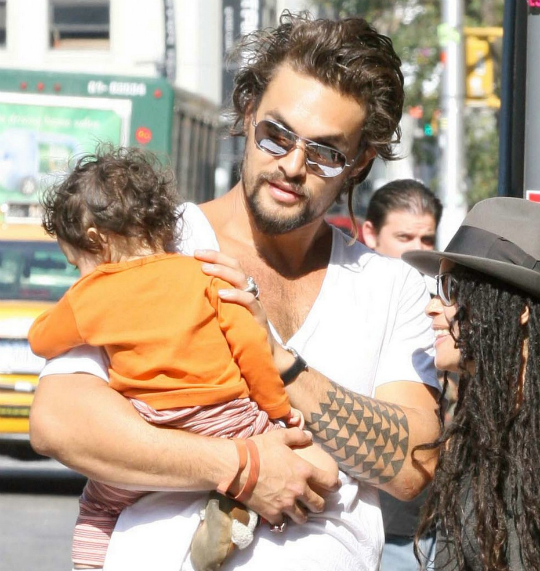 Actor Jason Momoa's kids will not be watching his upcoming film Conan the Barbarian. Why, you ask?
"They'll never see it till they're 19. They don't need to see those parts of daddy!"
The Game of Thrones actor did, however, allow his 4-year-old daughter Lola Iolani and 2-year-old son Nakoa-Wolf to watch the restricted trailer for the film.
"My son loves swords and shields and dragons so he loves the Conan stuff… he just grabs sticks and [makes swords]. They love action figures," Momoa said to reporters at a press event.
Conan the Barbarian opens nationwide on Aug. 19.
Photo: Lisa Bonet, Jason, and their daughter in 2009.