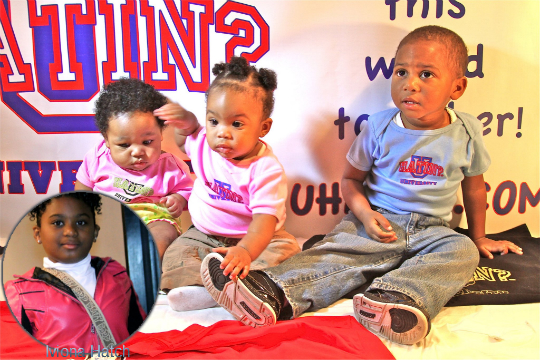 Are Uhatin? If you are, then rapper Lil' Boosie's daughter Iviona Hatch,9, along with organization U Hatin?® University, wants you to stop the hate!
"Hate is an epidemic and has caused more devastation than heart disease, cancer, and aids combined," says  U Hatin?® Chairman Lance Silver. "This campaign disseminates its message in schools and through youth programs of all types. Music and entertainment have also been an effective way for millions of people to hear the message which is why we are so thrilled to have Iviona on board as her career begins to soar."
"I believe in U Hatin?® because it teaches people to stop and think about what they are doing and saying, this is opposed to pulling people down," Iviona, who is an up and coming rapper, adds.
Join the campaign. Visit website Uhating.com today!
Source/Photo courtesy of Facebook